Instead of Home Fries, how about Roasted Root Vegetables to go with your fried eggs for breakfast or supper?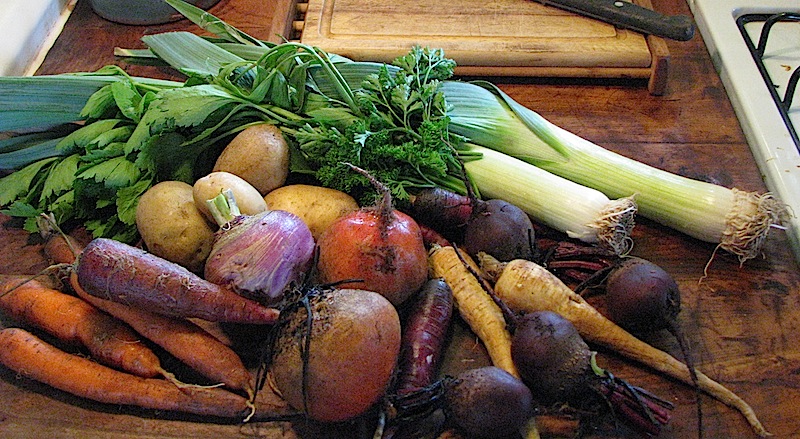 There are plenty of roots available this time of year and roasting them in salt, pepper, herbs and a bit of olive oil brings out their flavor, texture and color.
Shown here are a combo of Carrot, Red Beet, Golden Beet, Parsnip, tiny Potatoes and some chunks of Turnip.  I sprinkled the peeled and chunked veggies with salt, pepper and herbs and wrapped them in Aluminum foil and put them in the oven for about 45 minutes until they were tender.  Then I unwrapped them, tossed them  in olive oil and minced garlic and put them back in the oven for half an hour, uncovered, to toast and brown a bit more.