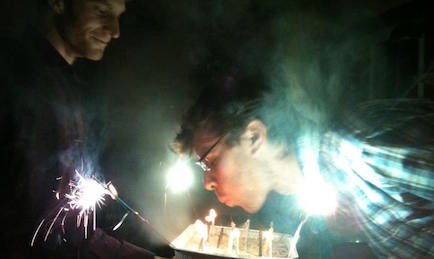 During the months of February, March and April we are offering some incentives for you to celebrate your loved one's birthday at our B&B in Hudson, NY .
We can help you put together a wonderful birthday memory in a very special and affordable way.
Stay at Thyme in the Country mid week for 2 nights and we will take 15% off your room rate.
Farm to Table Breakfast served each morning includes our own fresh eggs, Bacon from our pigs, yogurt from our own milk, made from scratch baked goods
Sleep on pure cotton sheets and organic mattresses, down quilts and organic amenities.
We will assist you in planning an itinerary of activities to do during your stay. From outdoor activities, cultural events, historic sites, visit to a winery, relax in front of a wood fire, shopping in one of a kind stores, in room massage, visit to a spa, live music and theater in the evenings. So much to choose from.
If you would like an Organic Homemade Birthday Cake, Sparkling Wine and bouquet of flowers waiting in your room add $80.00.